WWW.HAYHURST.NET
Darjeeling.
Darjeeling April 2018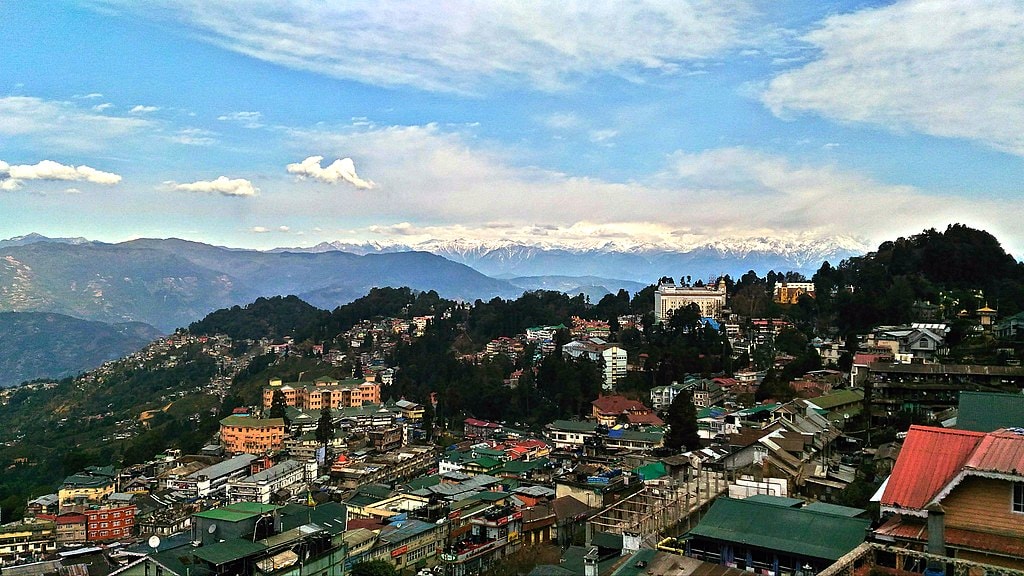 In Darjeeling we stayed at the Mayfair Hotel.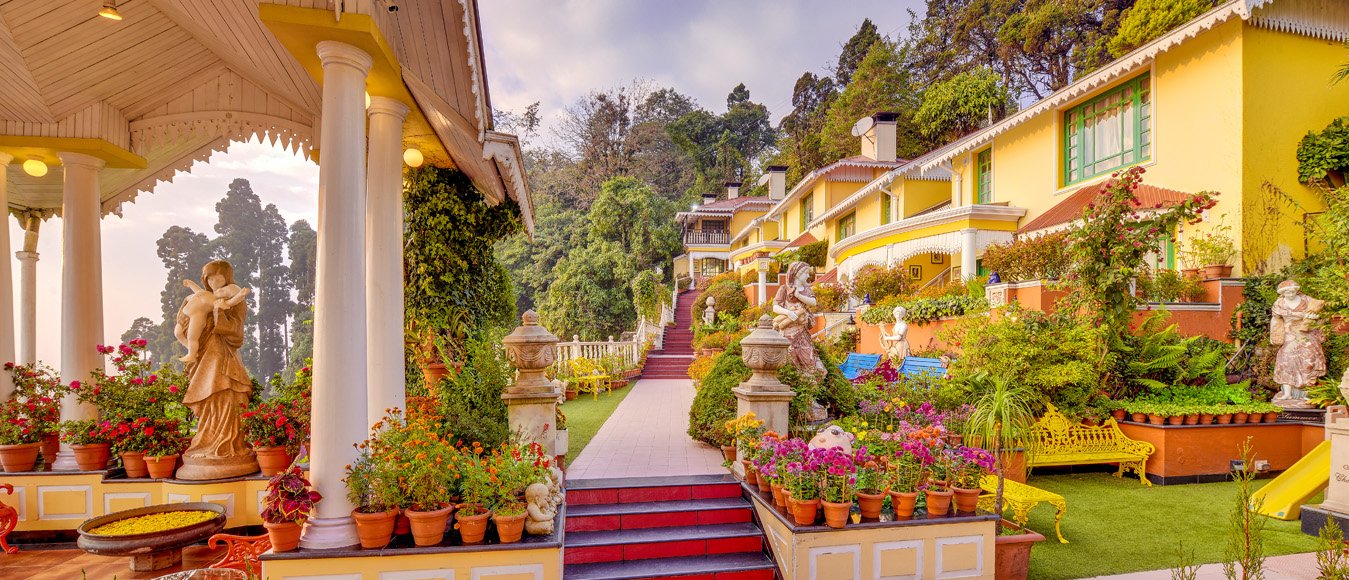 Many of the buildings in Darjeeling are painted up in bright colours. The Mayfair does it a bit extreem but it works! The place is colourful, quirky, eclectic, kitsch but done very well. It all seems to enhance the brightness and spotless cleanliness of the hotel.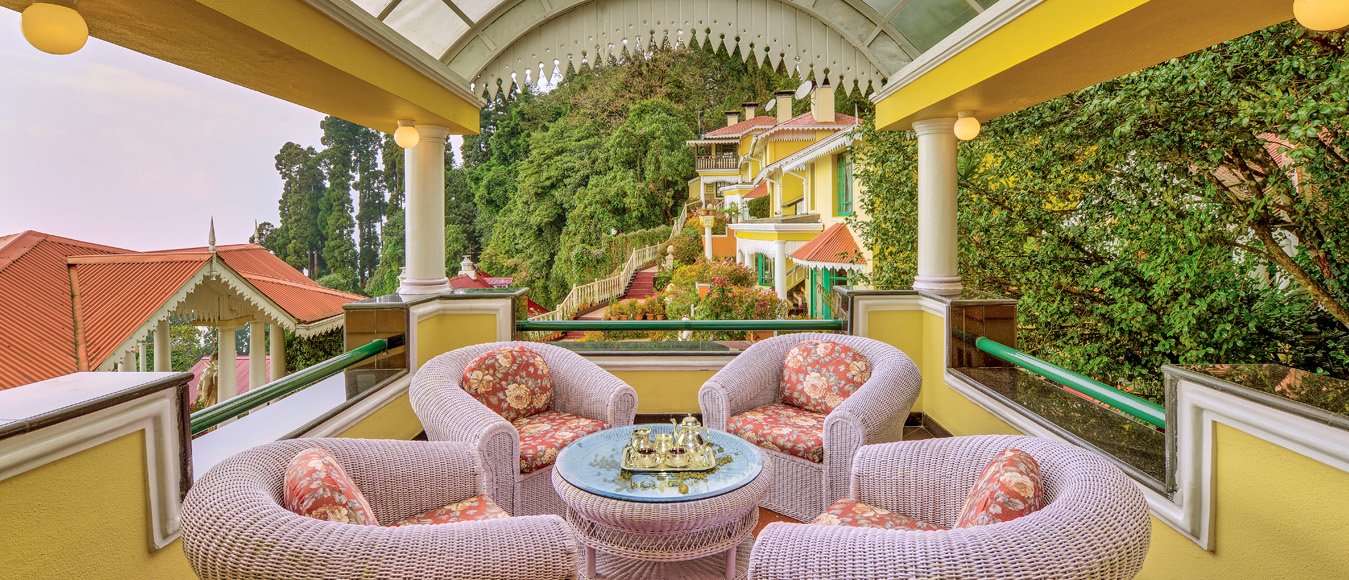 Sue waiting at Darjeeling Station.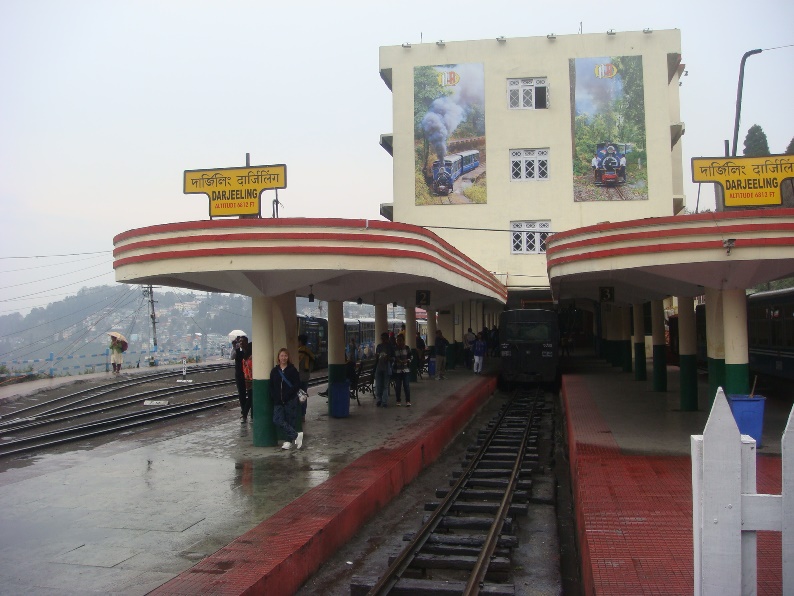 DHR at Darjeeling Station, see the engine shed other side of the road, I had to let heavy traffic clear to get the repair shed on the picture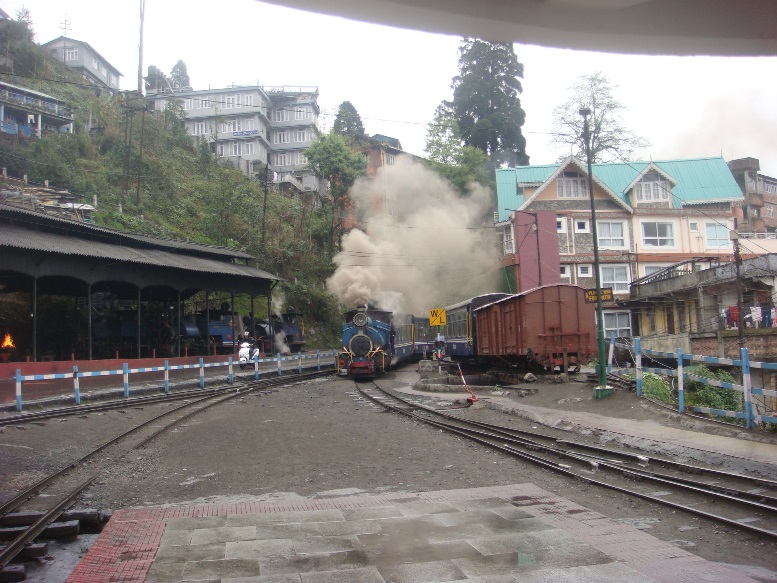 Another picture of DHR engine shed at Darjeeling Station.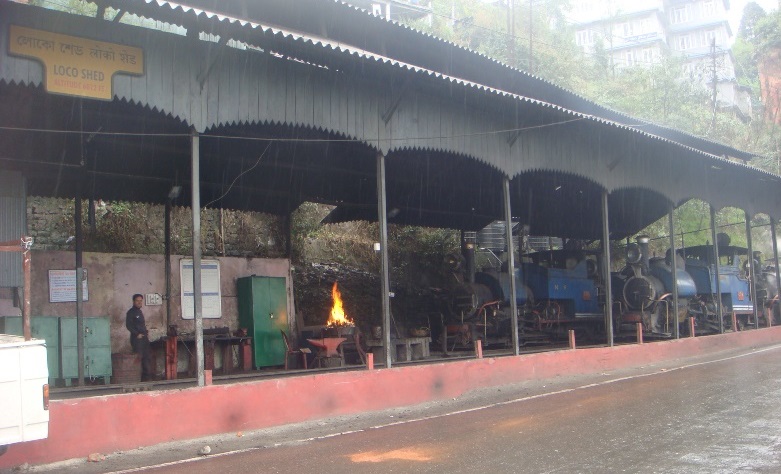 Three pictures of The Mall in Darjeeling, as in Shimla it's a pedestrian area no vehicles allowed. The square is called Chowrasta.
Still building this page
Click here to go to Home Page